Caring Hands of the Desert Clients Speak Out
---
We refer professional caregivers for ongoing custodial and respite care, short term and long term assistance, coordination with home health care and hospice agencies, post hospitalization and same day procedures or surgery.
---
110 Years Old
---
I would like to thank you for all the years of outstanding in home service that you have provided for my father C. F. Larry Matthews.
As you know, on May 1, 2016 Dad turned 110 years old and is now the oldest man in America. I am absolutely certain that he would have not achieved this level of longevity without the caring professionals service provided by your staff.
Thanks again,
Steve Matthews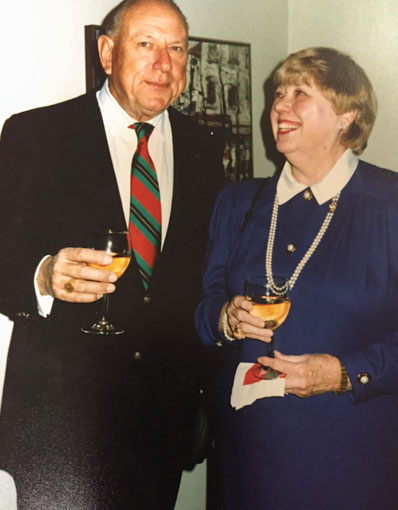 Stayed at Home
---
George and I wanted to thank you for taking care of Gerry Pirr, our aunt.
We really did not know what to do, and could not get her to agree to the kind of help she needed. We were so worried about her, and after you organized everything and made her understand what her options were, it was a great relief.
She did get what she wanted which was to stay in her home as long as she was still here. Without your help, she could easily have ended up in a home.
All of your staff that we met were so patient with her, and very kind.
Thank you so much,
George & Sue Radmillers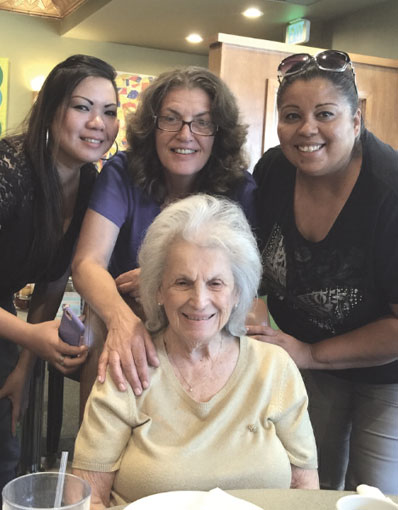 Trust & Patience
---
I'm taking a moment to Thank You all at Caring Hands of the Desert for the great care you have always given to both of my parents.
First of all as a medical professional myself I knew what I wanted for my Father whom you cared for from April 7, 2008 and then you provided care for my mother without interruption and are currently caring for her. First of all trust and patience are the words that come to me when I think of Caring Hands, but of course the compassion and knowing exactly who would fit the needs of your clients is what I hear most from other clients I have referred to your agency. Also, the communication and professionalism you both practice is of the highest quality. I am honored to call you both friends. Thank you all at Caring Hands for answering the phone no matter what time of day I have always felt comfort in the security of knowing that is not just a marketing promise.
I have seen how much the desert has grown and how the competition has grown with it, just know that I will always refer and share with the community that you are my agency of choice for my parents.
Thanks for all you do,
Enid Weissman